F.A.R.M.S.
Food and Art Revitalizing Markets Sustainably (F.A.R.M.S.) is a comprehensive effort to bolster food systems in our neighborhood in a culturally savvy and financially self-sustaining way.
GRENADA STREET FOLK GARDEN
We operate the Grenada Street Folk Garden (GSFG), a resident-owned cooperative farm, situated on 1.5 acres of formerly overgrown city-owned lots, that we designed intentionally to serve as a food and folk art inspired public space. GSFG greatly improves access to affordable healthy food while shrinking household food budgets and increasing household incomes through surplus sharing, job creation, and valuable skills training.
Farming is the most prevalent skill set among our community members, so we decided to build a farm that demonstrates the value of locally grown produce and enhances community pride by celebrating African American folkways and homesteading traditions.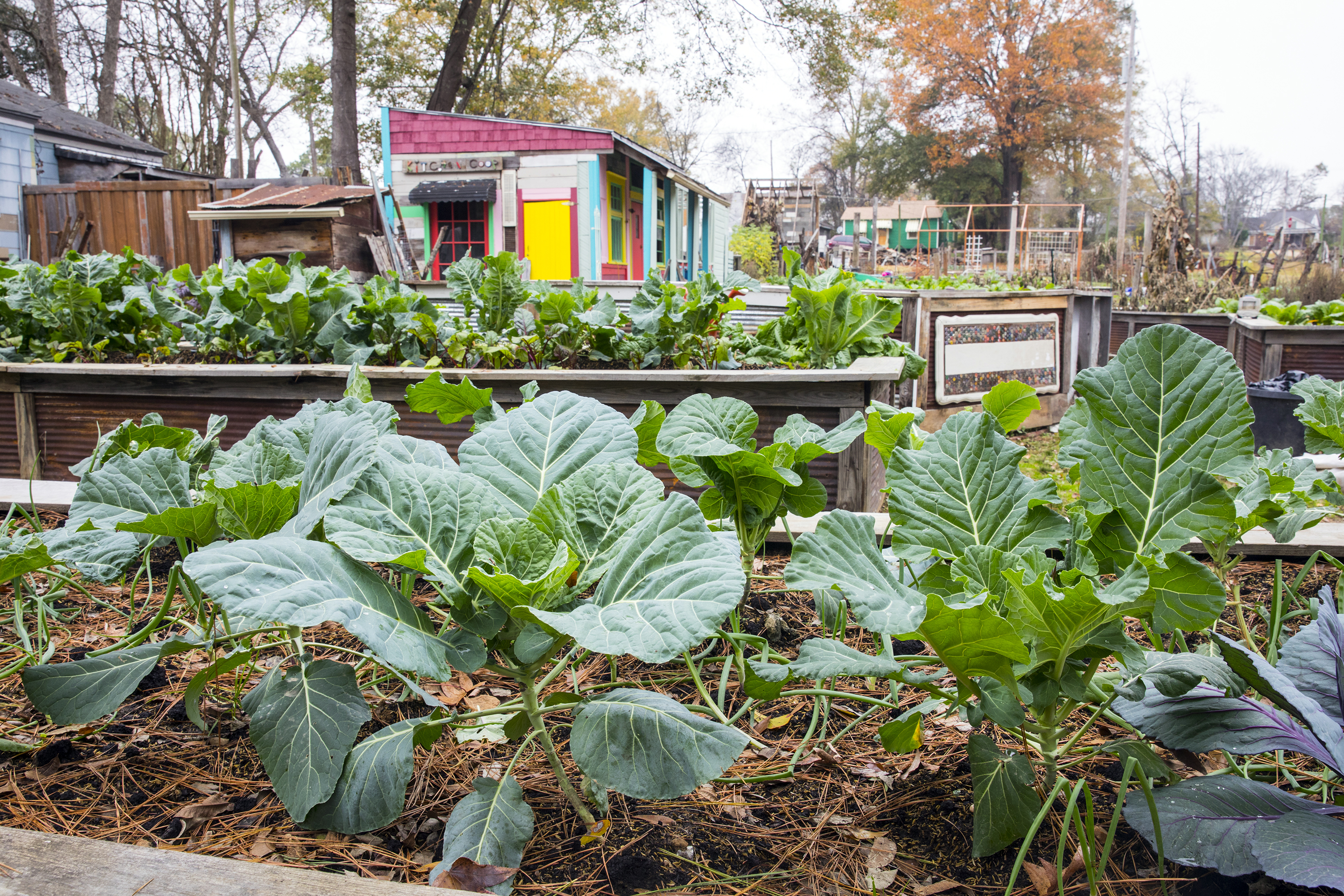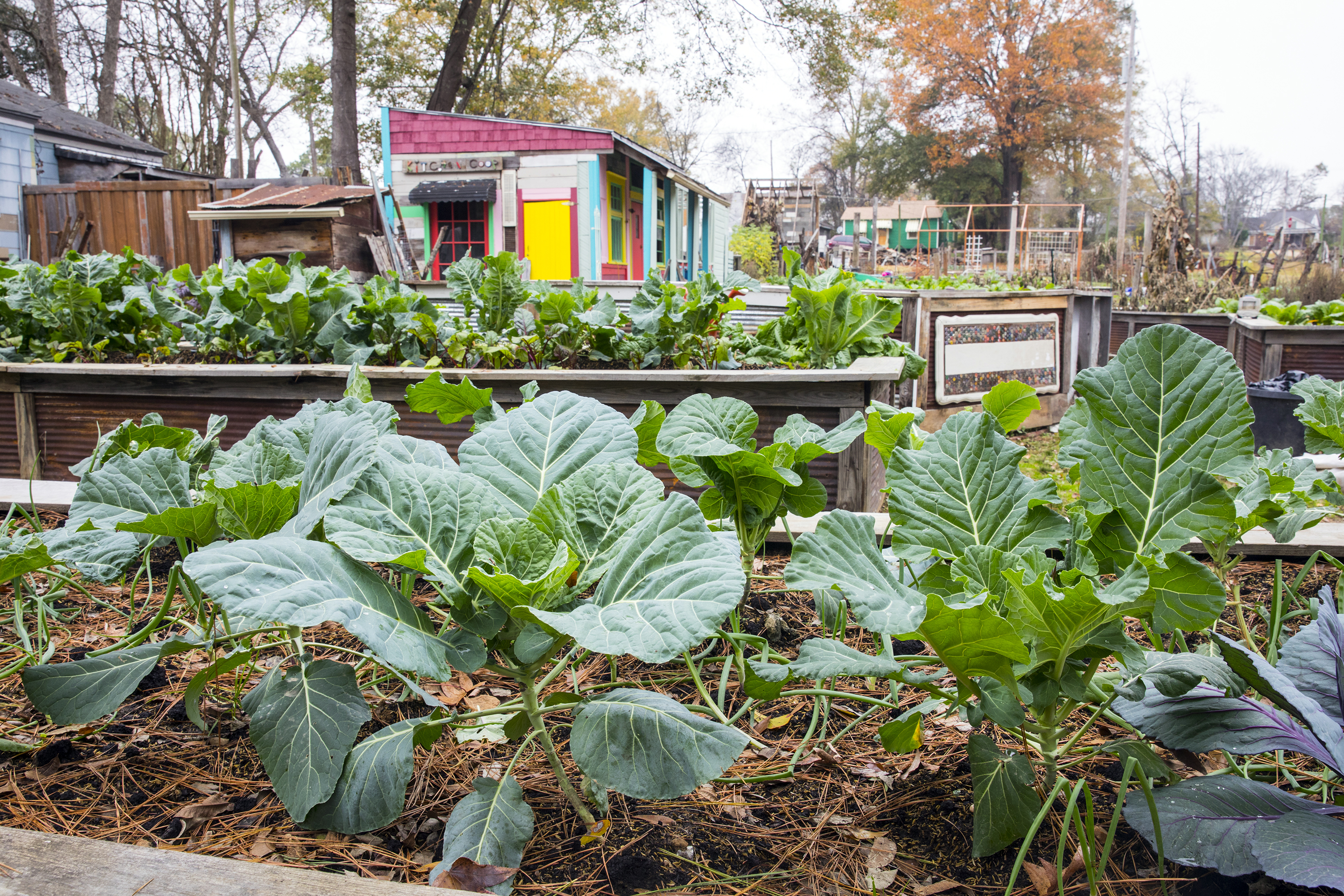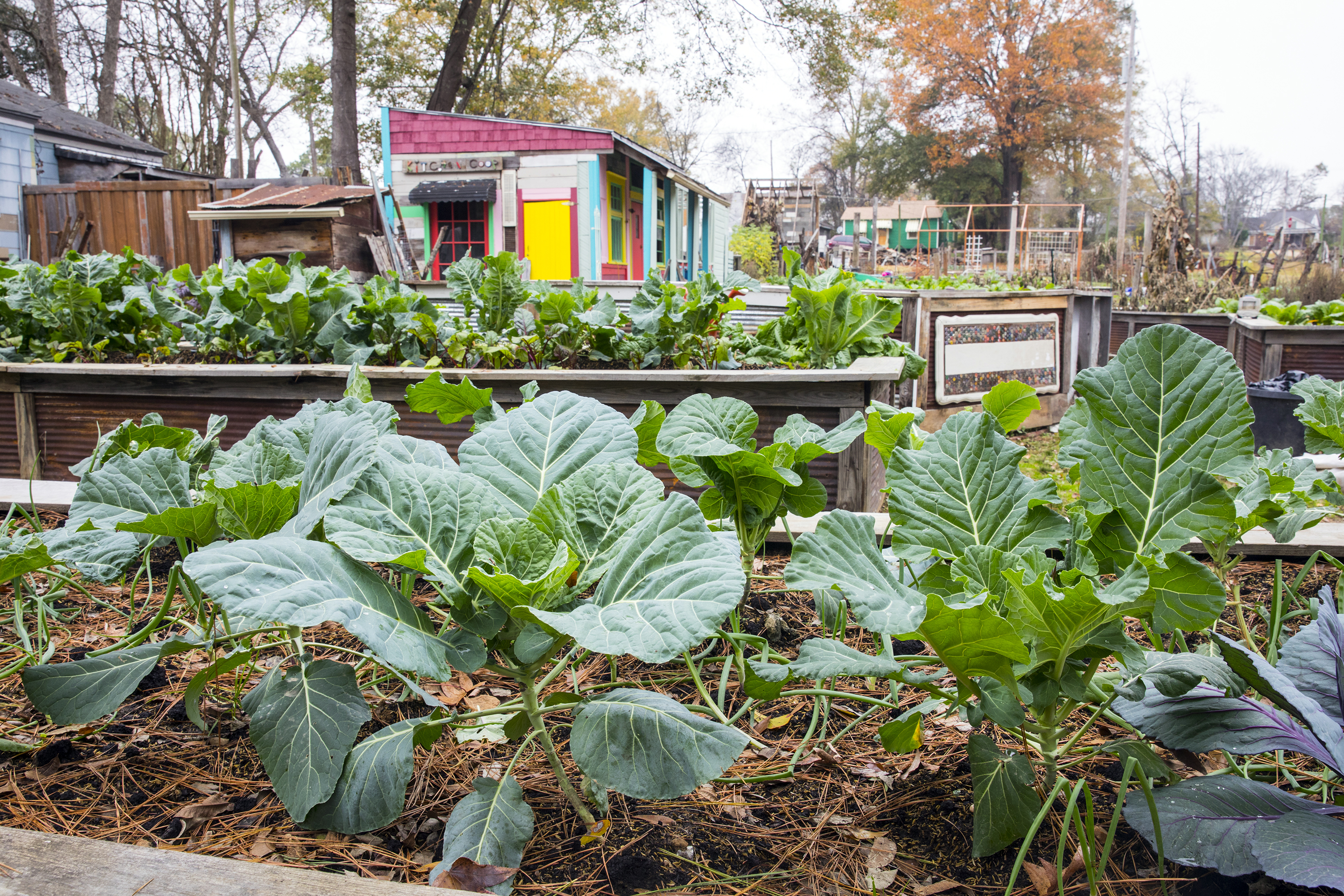 PECAN PARK ELEMENTARY
We also partner with our local elementary school to provide a culture-based whole foods and gardening curriculum to all 510 of its students.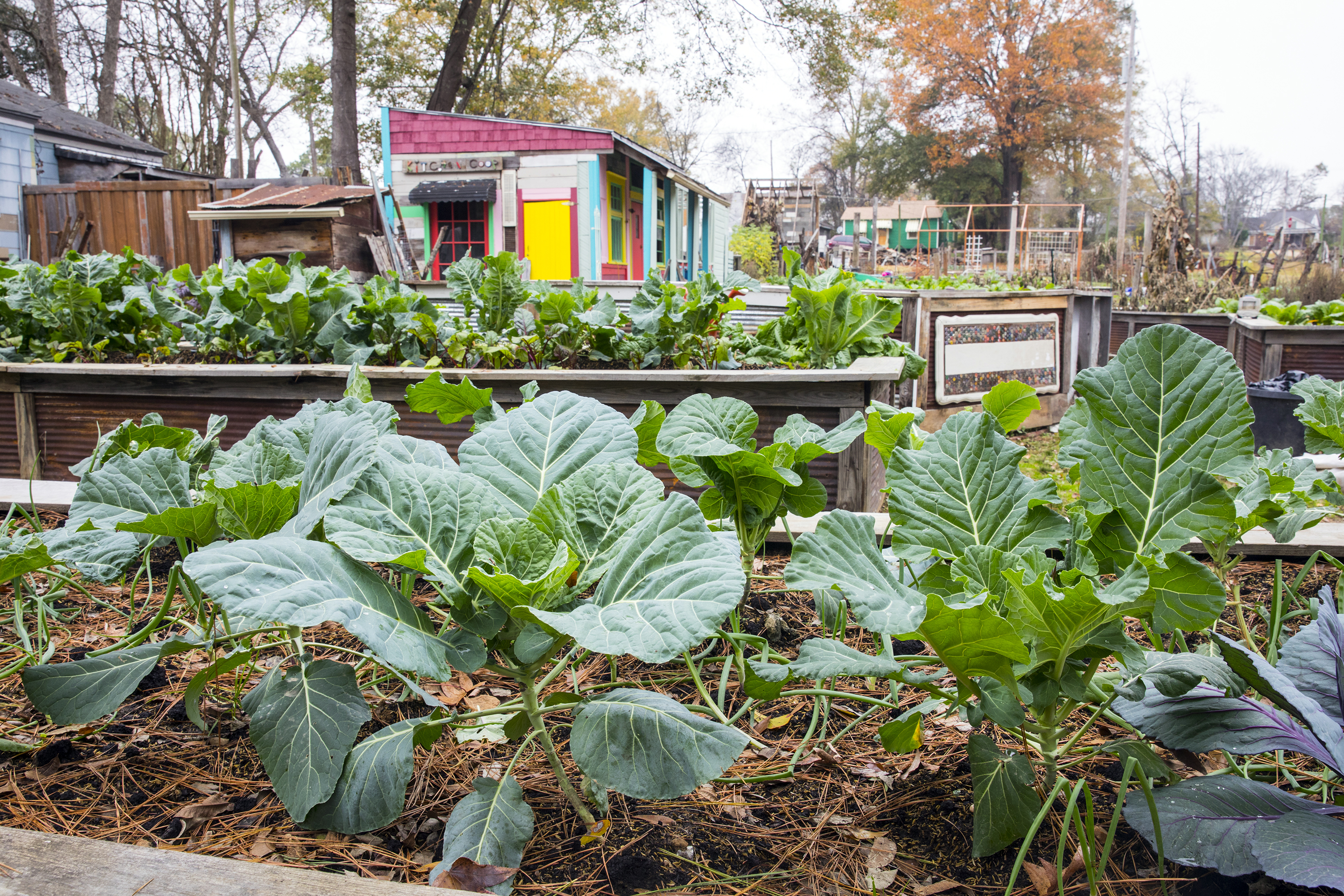 C.S.A.
GSFG fuels our 40-member CSA, which offers bi-monthly fresh produce for as little as $5 per delivery.