F.A.R.M.S.
Food and Art Revitalizing Markets Sustainably (F.A.R.M.S.) is a comprehensive effort to bolster food systems in our neighborhood in a culturally savvy and financially self-sustaining way.
A creative farm initiative, F.A.R.M.S, made the most sense to achieve resident priorities of making money, cleaning up and engaging the youth as 90% of our residents have a farming background, overgrown lots and abandoned houses defined the neighborhood, and everybody eats! F.A.R.M.S is designed to institute a neighborhood food economy to include a production farm, farmer's market, cottage kitchen, bulk pantry, eatery, folk art studio, and educational resources.
But, the challenge remains that most residents have a rich but traumatizing agricultural experience and history, a farming skillset they see as useless, a resolve that they will never return to the land, and an individualistic mindset.
F.A.R.M.S. is the start of a process to determine for ourselves a new socio-economic reality by affirming what we want, understanding what we know, and reclaiming what we have forgotten, together. Everyone is welcome to get involved. Free the land!
GRENADA STREET FOLK GARDEN
We operate the Grenada Street Folk Garden (GSFG), a resident-owned cooperative farm, situated on 1.5 acres of formerly overgrown city-owned lots, that we designed intentionally to serve as a food and folk art inspired public space. GSFG greatly improves access to affordable healthy food while shrinking household food budgets and increasing household incomes through surplus sharing, job creation, and valuable skills training.
With farming being the most prevalent skillset among our community members, we built a farm that demonstrates the value of locally grown organic produce and enhances community pride by celebrating African American folkways and homesteading traditions.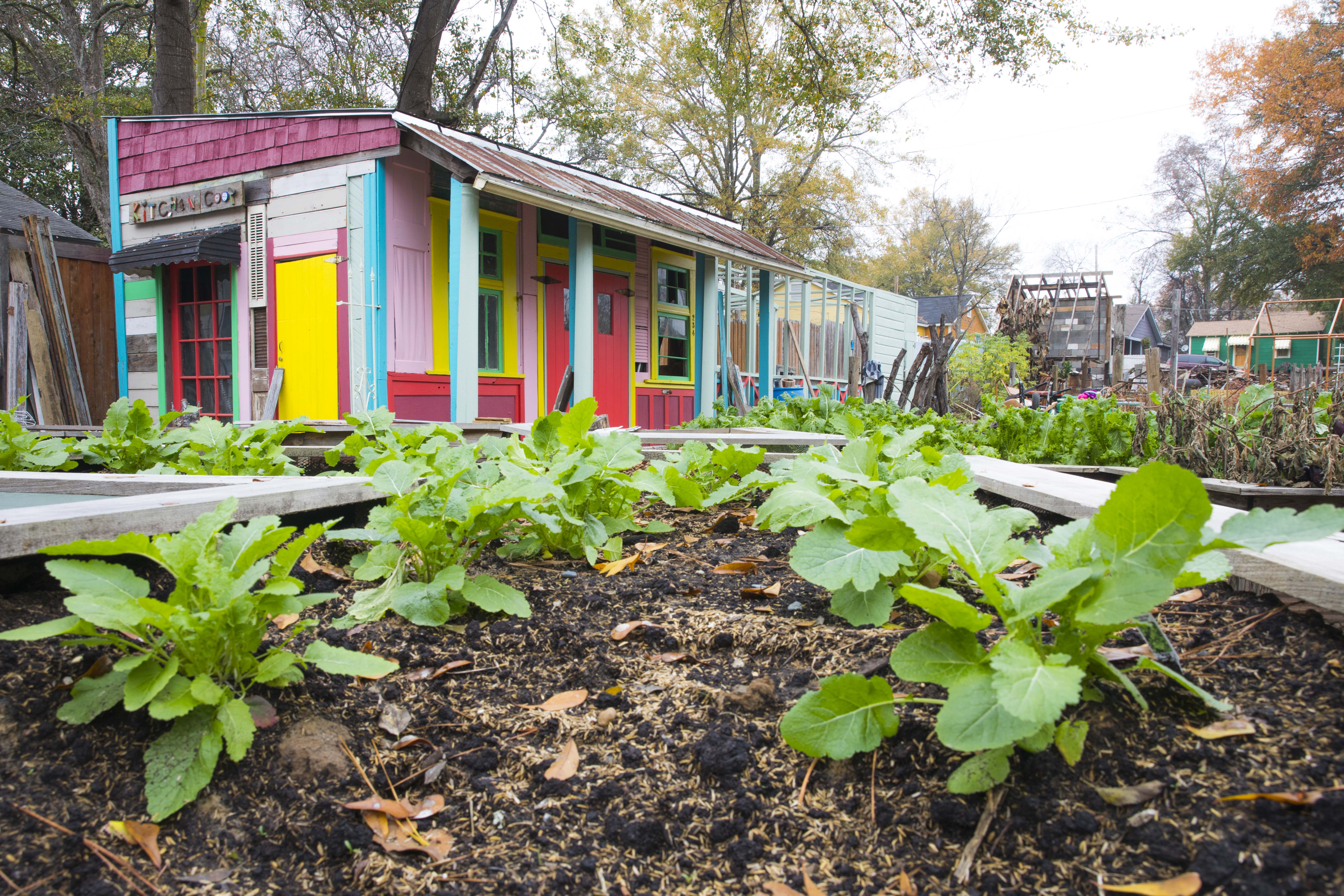 GSFG fuels our community supported agriculture initiative, which we call Cooperatively Sharing Abundance (CSA). Every other week, our CSA offers local community members a retail value of $40 worth of organic produce for $5. Word of our CSA is spreading, and we've had a steady membership growth rate of almost 30% season-to-season. More than 60 residents can make organic local produce part of their regular diets. We operate the $5 CSA from October-April.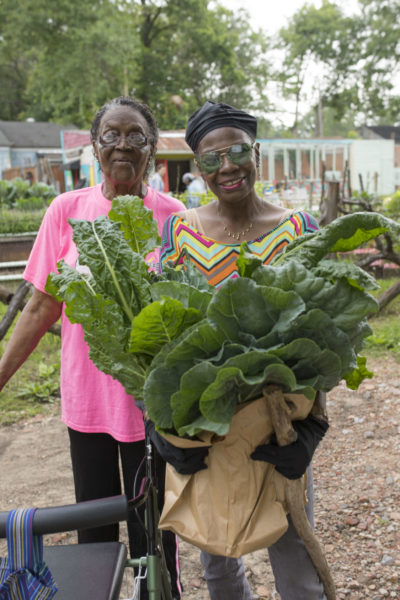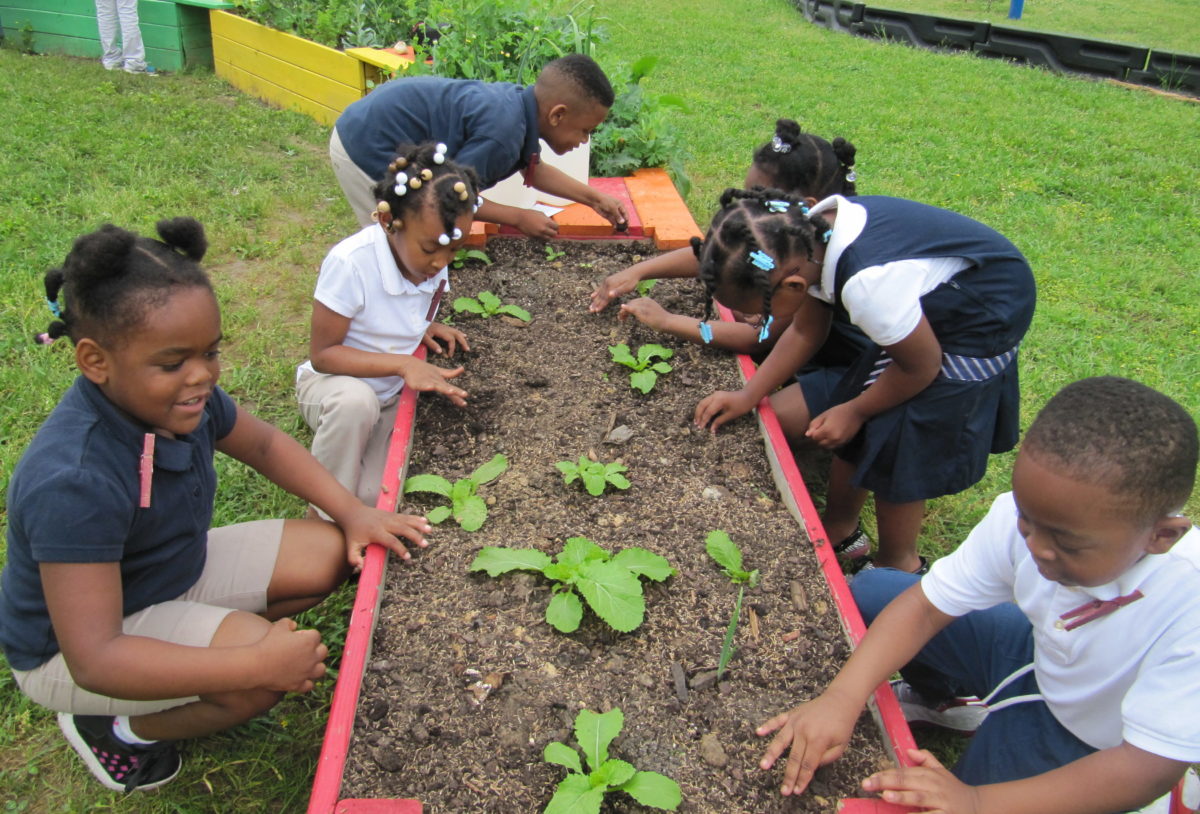 PECAN PARK ELEMENTARY:
FARM TO SCHOOL
We've previously partnered with our local elementary school to offer nutrition classes to their 510 students in the form of a Farm Lab. This program taught our local youth the benefits of healthy eating and living through a culturally-grounded whole foods curriculum.  We also began building out the school's 5.5-acre campus into a Sustainable Schoolyard with raised bed gardens, an orchard, observation spaces, and a stage.